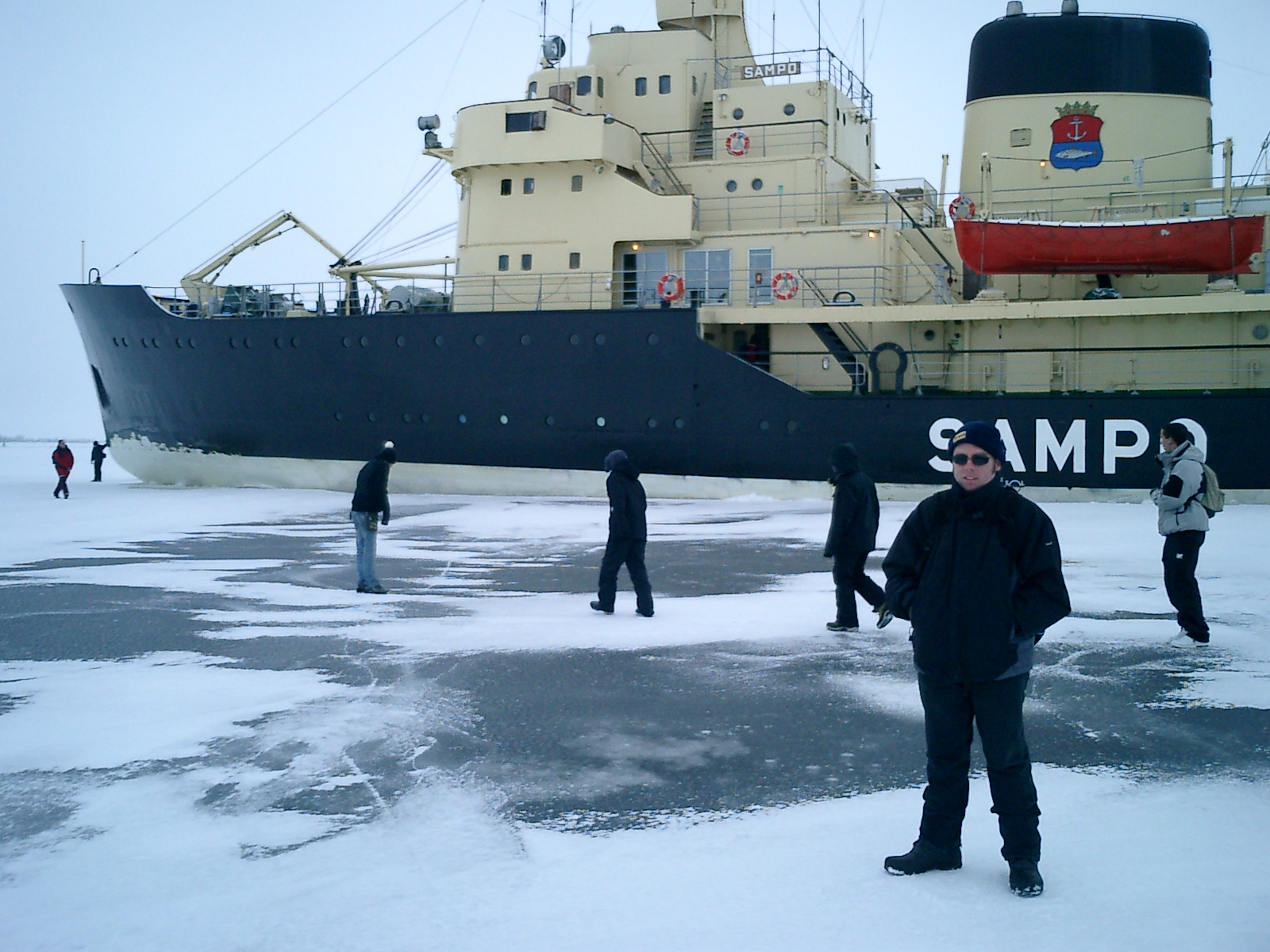 KEMI – FINLAND #ICEBREAKER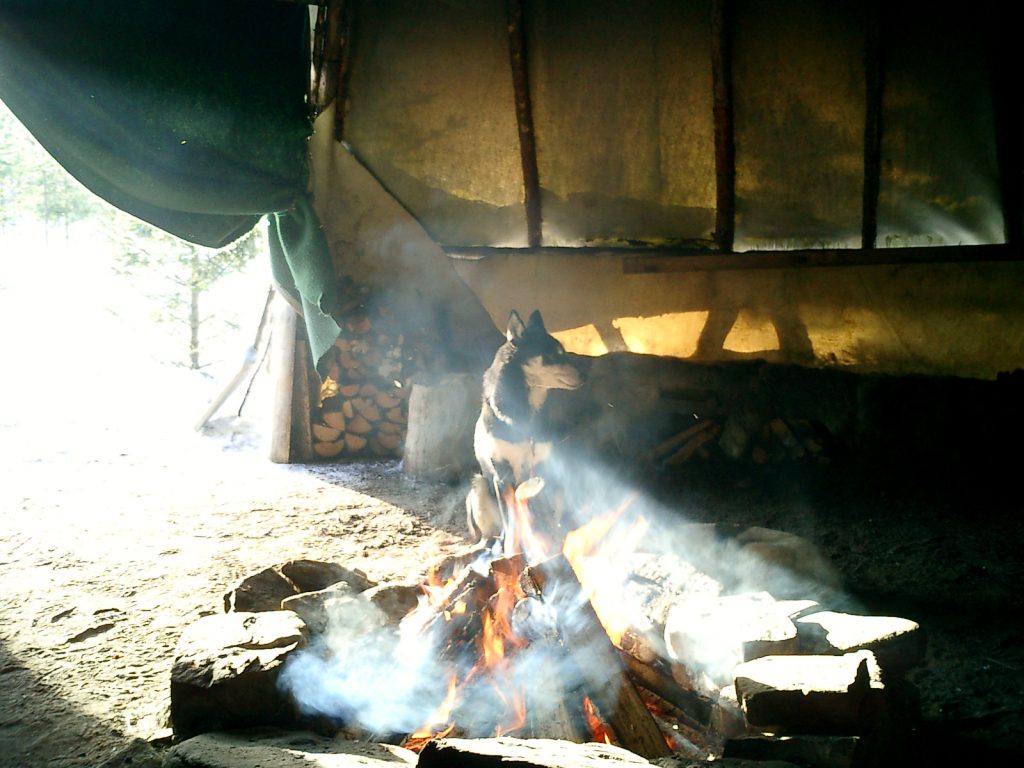 Finland in the winter is a vastly different place, the snow is densely packed down on to the roads, buildings look new and everything looks clean.
Even though the days are rarely clear the pure white snow reflects a blinding amount of sunlight, what there is of it, in the short winter days.
Kemi is a small town, just below the arctic circle, best known for the Sampo Ice breaker. The town runs rally, husky and snowmobile experiences for winter tourists. Kemi also builds an Ice Hotel for those that want to sleep in something a bit different.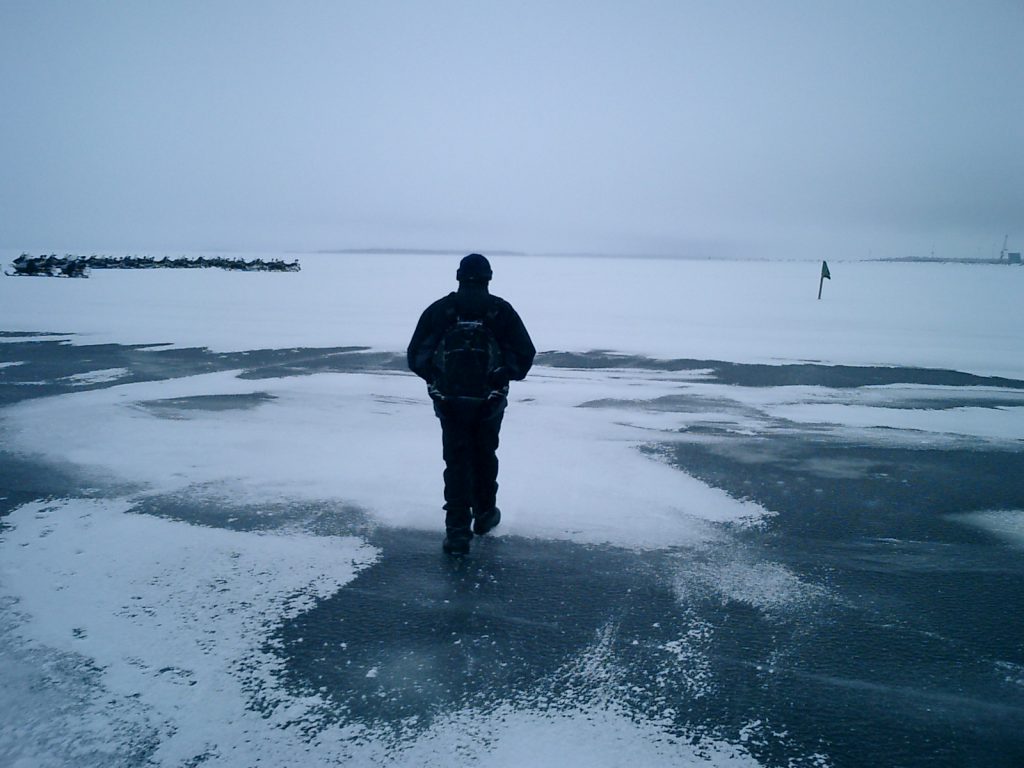 Helsinki
We flew to Helsinki, staying there for a day, before flying up to Kemi. Helsinki looks completely abandoned in the winter, but life is booming in the city.
Other than tourists aimlessly wandering the frozen streets, everyone else adapts to the life of staying out of the cold for that part of the year.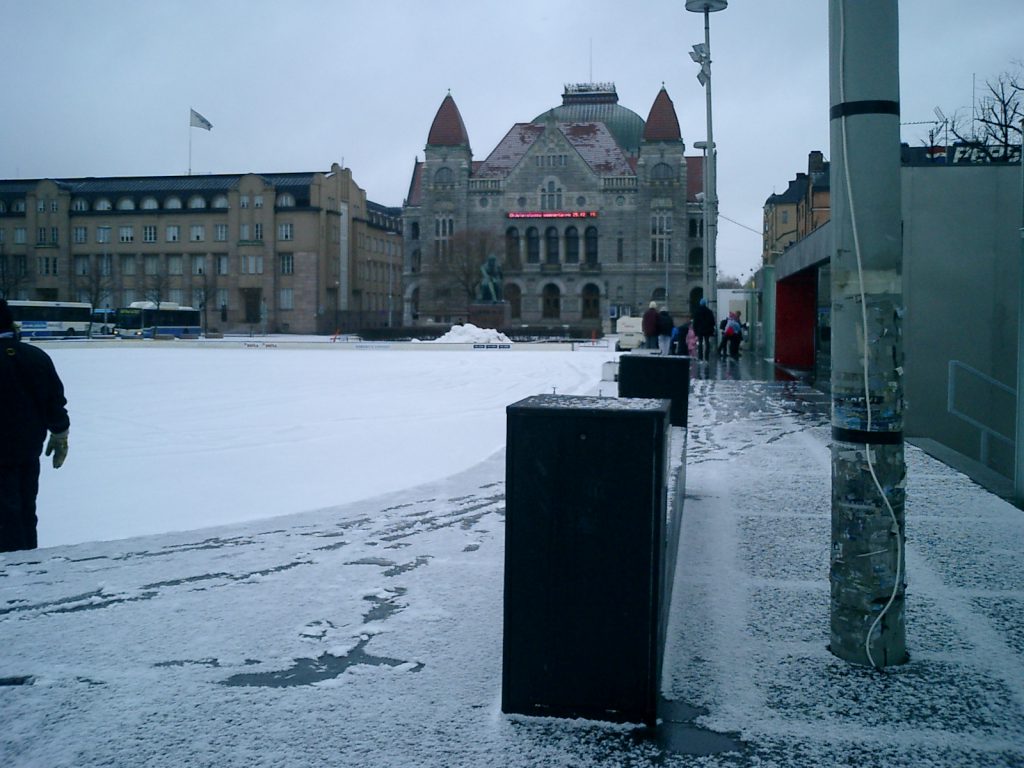 The Rail station looks completely different in the summer and even driving appears to be replaced by travelling by metro. Hemmingway franchise bars are personal favourites in Finland, not that cheap, but the atmosphere and hot chocolates are good.
Our hotel was the Scandic Hotel Kaisaniemi by Station Square. When the temperature is as cold as Helsinki is in February, any ambitions of exploring are quickly dashed.
The hotel was fine, but like everywhere the rooms are devoid of humidity and laid out with wool or polyester carpets, static electricity is quickly built up. Often you would reach out to a metal door handle to receive a million-volt electric shock.
Advice: Get someone else to open the door for you.
Flight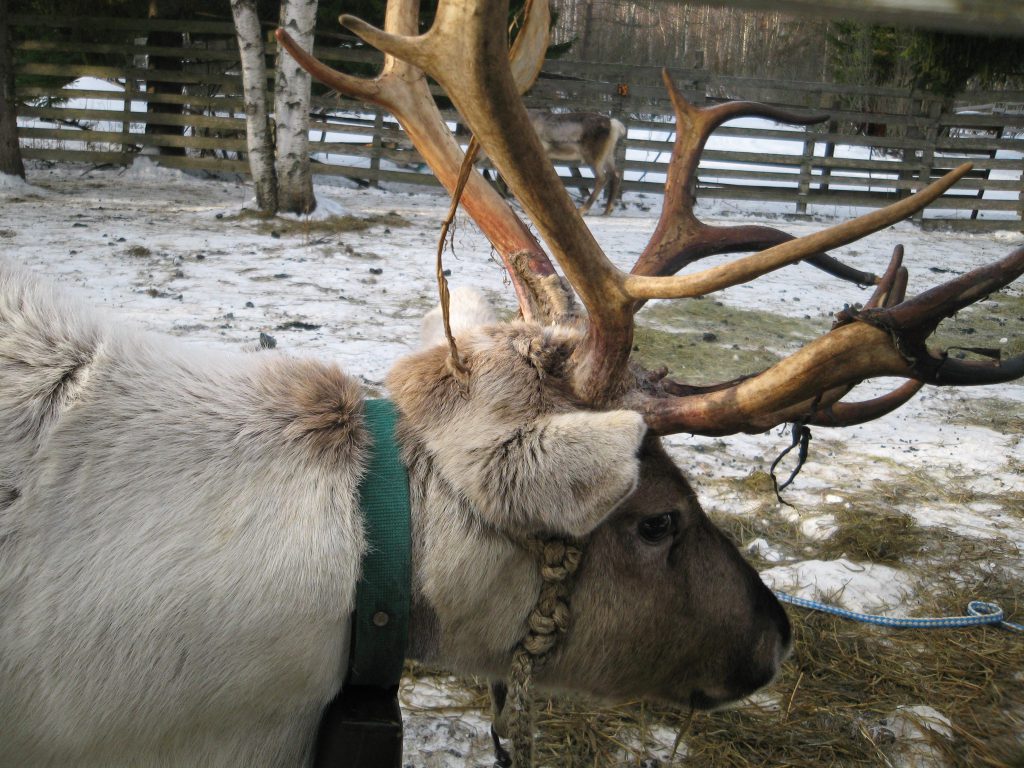 The northerly domestic flight from Helsinki to Kemi is 400Miles [ 660km], mostly overland, until the final approach that comes in over the Gulf of Bothnia.
One of the first things that you will see on the approach is a smokestack belonging to a giant packaging factory, but when you get to Kemi there is little sign that it is there.
Kemi-Tornio airport is small, large enough to rent a car or get a taxi from with ease. Roads are scrapped for of ice regularly, however, taxi drivers take special courses to deal with the unique driving conditions.
Anyone renting a car will have winter tyres installed, these still need a level of expertise to use on ice. Most tourists travel the 100km, between Kemi and Rovaniemi to the arctic circle, and visit the other attractions further north.
Stay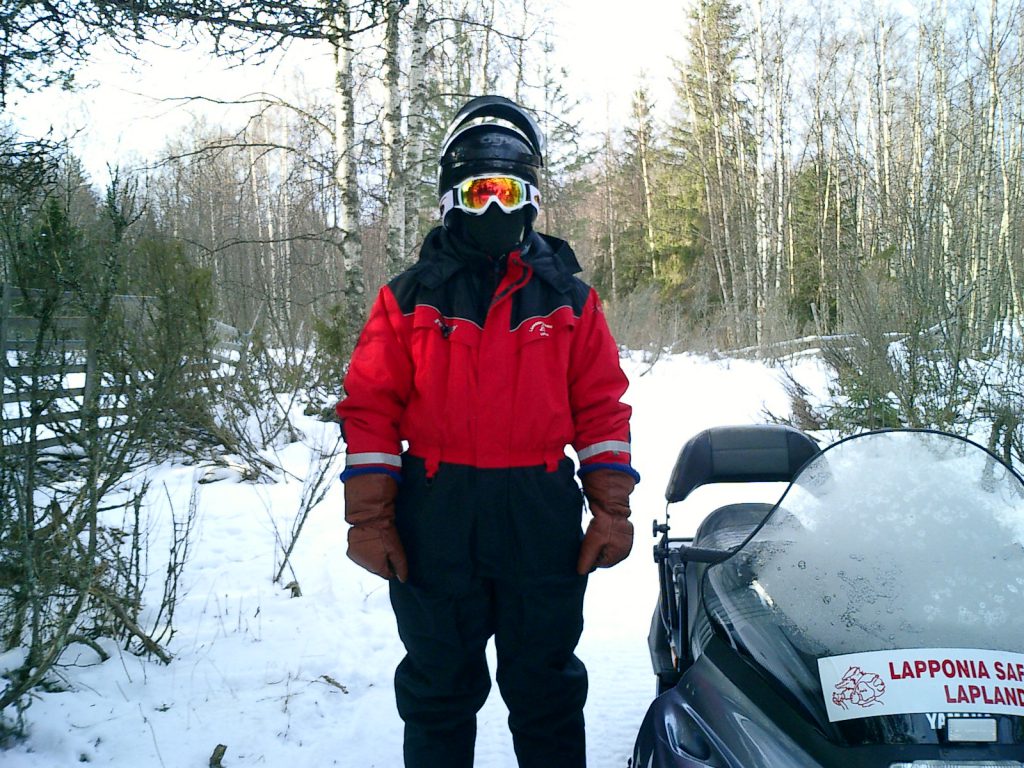 We stayed at the Cumulus City Kemi; it is part of a chain of hotels in Finland linked to the one we stayed at in Helsinki. It is perfectly good, and the hotel offered snowmobile expeditions that go among the frozen sea or into the wilderness.
The Snow Castle is near, along with various restaurants and bars. It is a small town, do not go there expecting a wild nightlife, tourists flock there to take in the elements and ride extreme forms of transport.
I See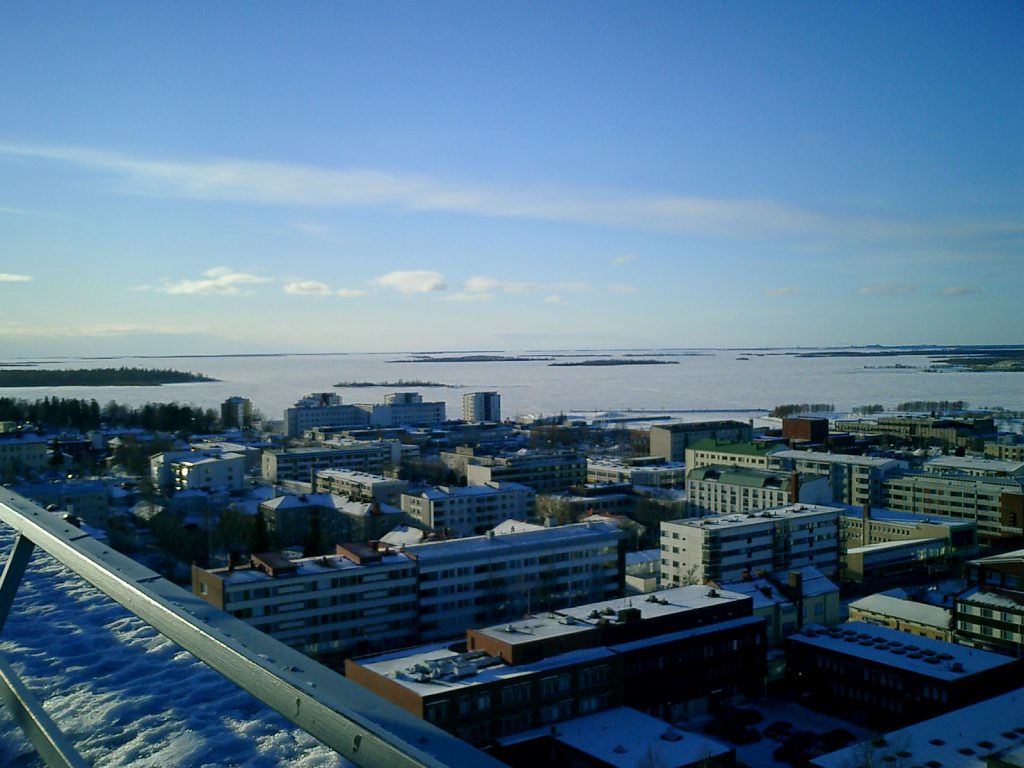 One of the more simple and easy excursions is to take an elevator up to the 13th floor of the Kemi town hall. Built-in the 40s, doubling up as the town water tower, the building has a café and viewing tower at the top.
The Kemi Tower is a good place to take some photographs from and grab a hot drink. It is very slippery up top, with pure ice covering the patio, so it is great fun walking around with a piping hot cup of coffee, worth a look.
Pack Dogs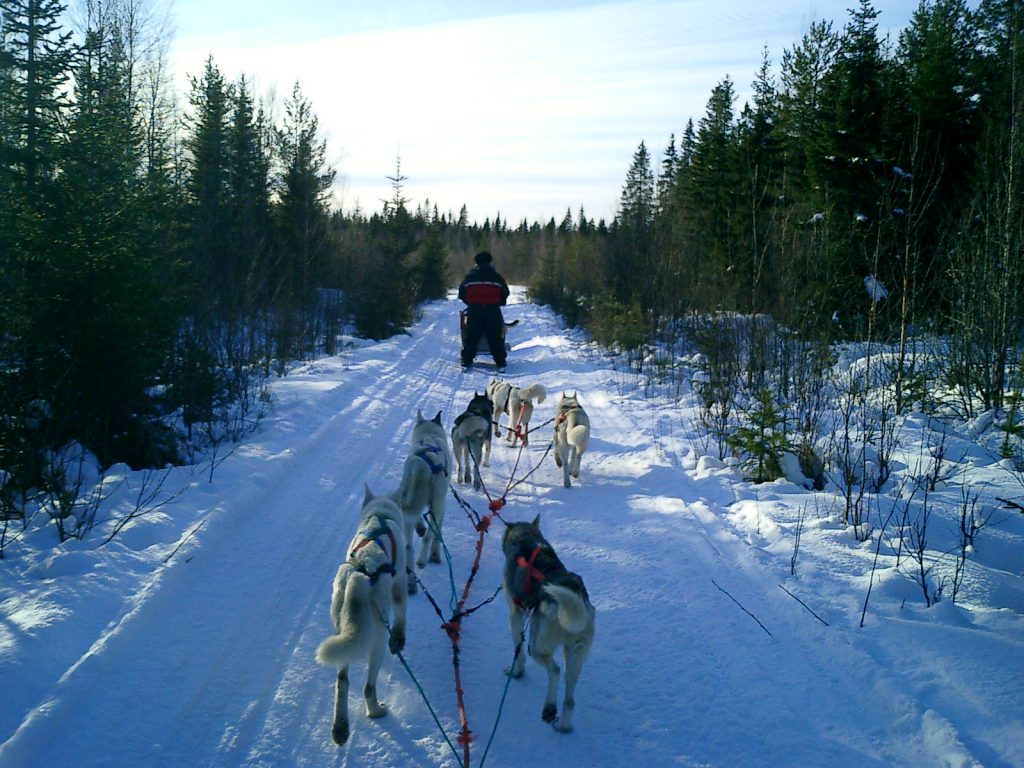 Huskies are an interesting breed of dog; the original husky is a medium-sized dog 25kg or lighter. A large dog would lose body heat quickly and sink in deep snow.
The husky owner will put the alpha dog at the front, encouraging the others to follow. This does not stop them fighting among themselves, they are semi-wild and encouraged to remain that way so that they pull together.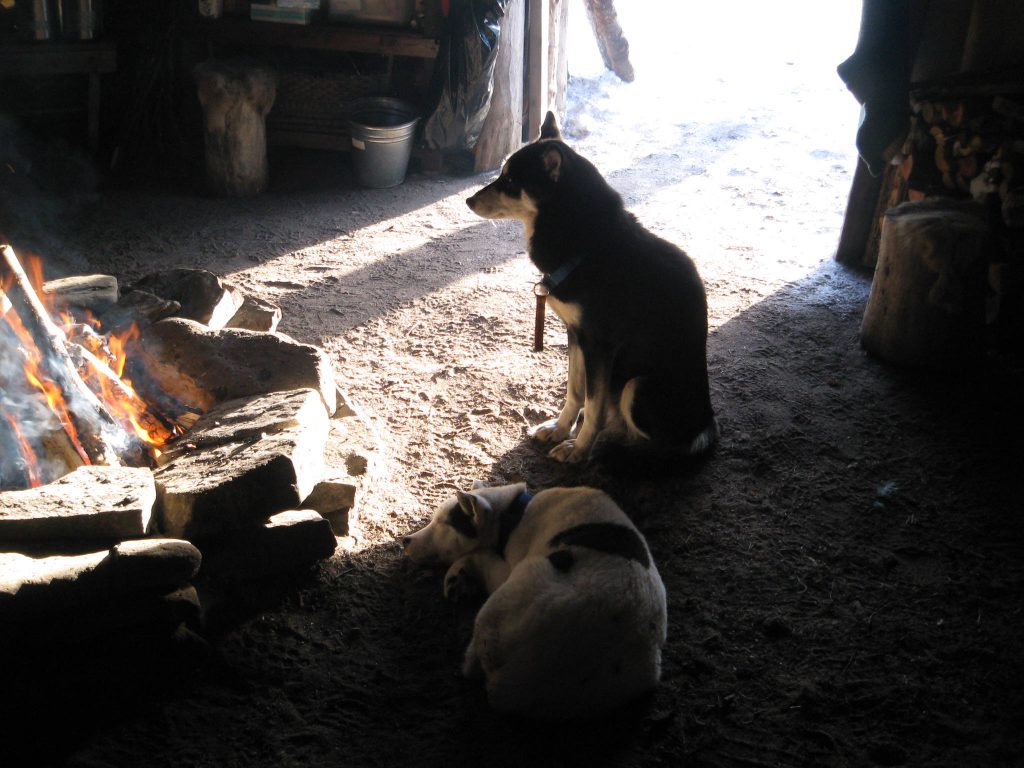 During stops the owner will make a small pit to give each one a cup of food, this comes out the backend in regular packets as they run with the pack, pulling you behind them. They eat snow on the run, instead of water.
Overheating would seem impossible in 30 below-freezing weather. The dogs are acclimatised to cold weather and have a diet to match their high metabolism rate.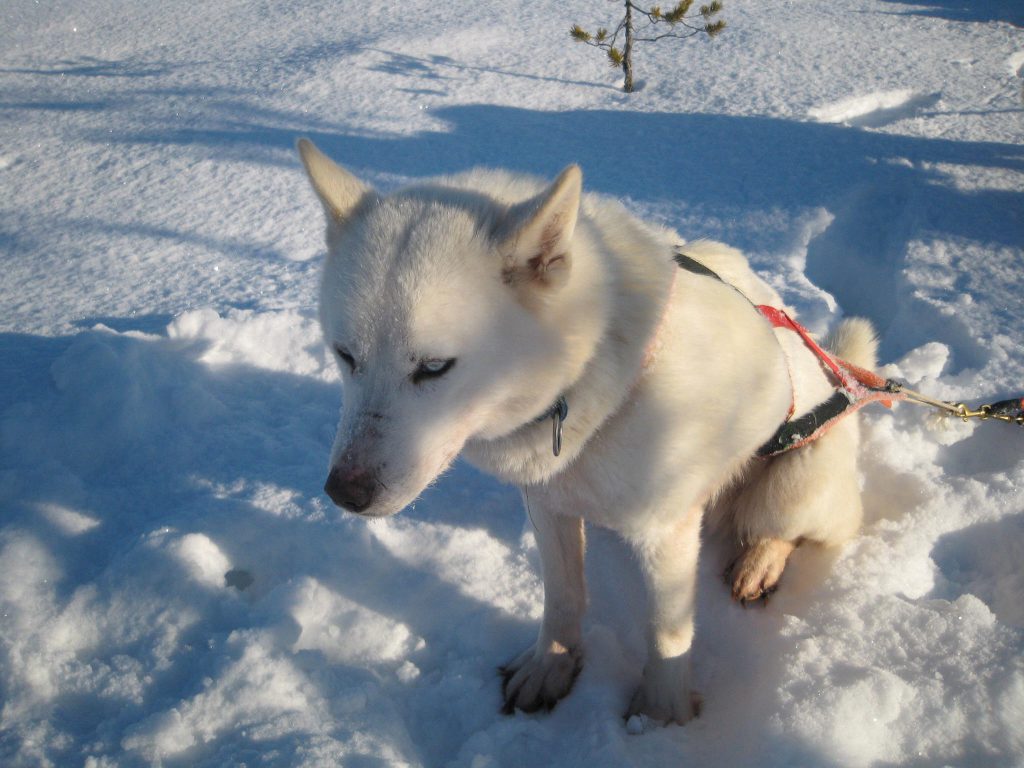 Huskies are beautiful dogs, loved by the owner, but they are work animals not to be confused with a cuddly domestic pet. The dog pulls passengers in sledges built for 2, and you take it in turns to sit under a deerskin rug or stand on the back driving the dogs.
Dog sledging is hard work and sometimes it feels like you are doing more to push the sledge than the dogs, it's fun.
Spin
Rally experiences come in two types, ones you can ride in, and less easy to find are the ones that you drive yourself. In Kemi, we hired a professional to drive us for 15 minutes in a more modern rally car around a large snow circuit.
It is impressive, the cars go faster on ice than most of us would on the tarmac. The wheels of a standard car in Finland in the winter have metal strips implanted in the rubber.
The rally cars have studs that stick out and give incredible grip. The drivers like to make as many handbrake turns as there are corners, and hills are just ramps to jump over.
It's fun, but even in a rally car that has a roll cage and seats with a 5-point harness, the ride is brutal. Getting in is tricky, getting out is hilarious. It is not cheap, but if you have the choice, do it.
On Ice
Due to the nature of the world's weather, the sea is not guaranteed to be frozen in February, but if it is, find an icebreaker. There are many icebreakers around but Sampo is, arguably, the most famous.
Harboured and ready to take tourists out to the frozen sea to, take photos, walk on the frozen sea, and even go for a swim in special waterproof suits. The distance of the journey is short, however the Icebreaker takes time to break-up the ice in its path.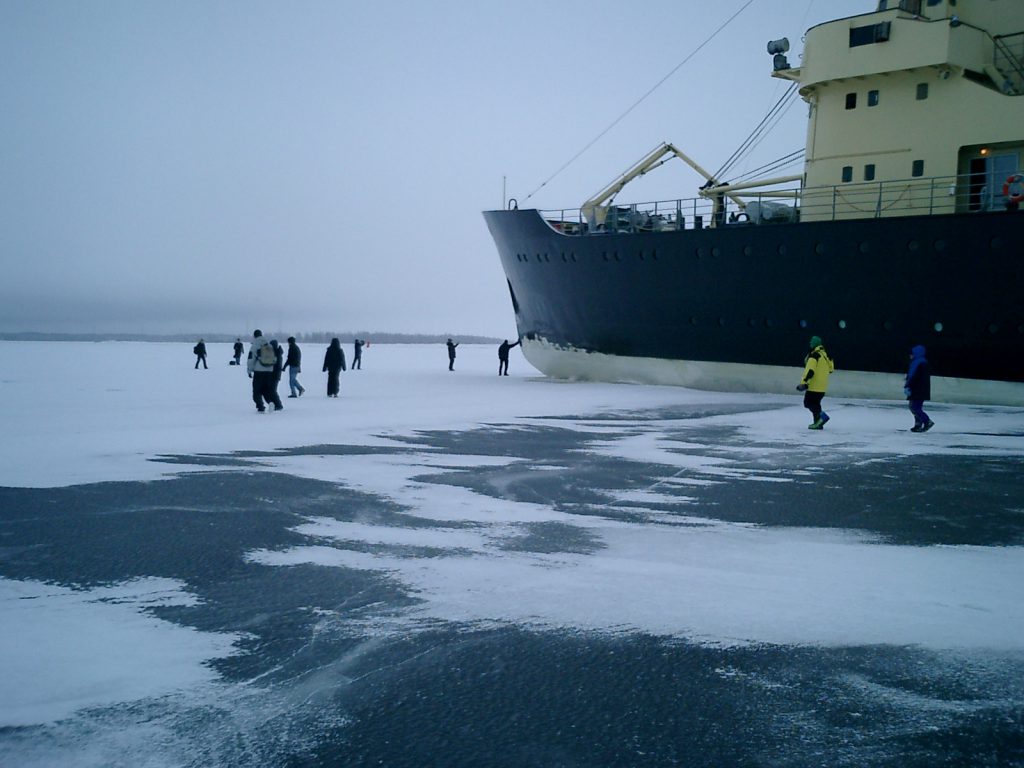 It is an odd sensation walking off a boat that has sea all around and 200m deep and then start walking about. The ship forces water out of the rear to make a small swimming pool for passengers to experience insulated ice swimming.
Some of us just wanted to feel the ice under our feet. It did not seem that thick 30-40 cm, but it is more than enough to support our weight and thin enough to see down into the murky depths.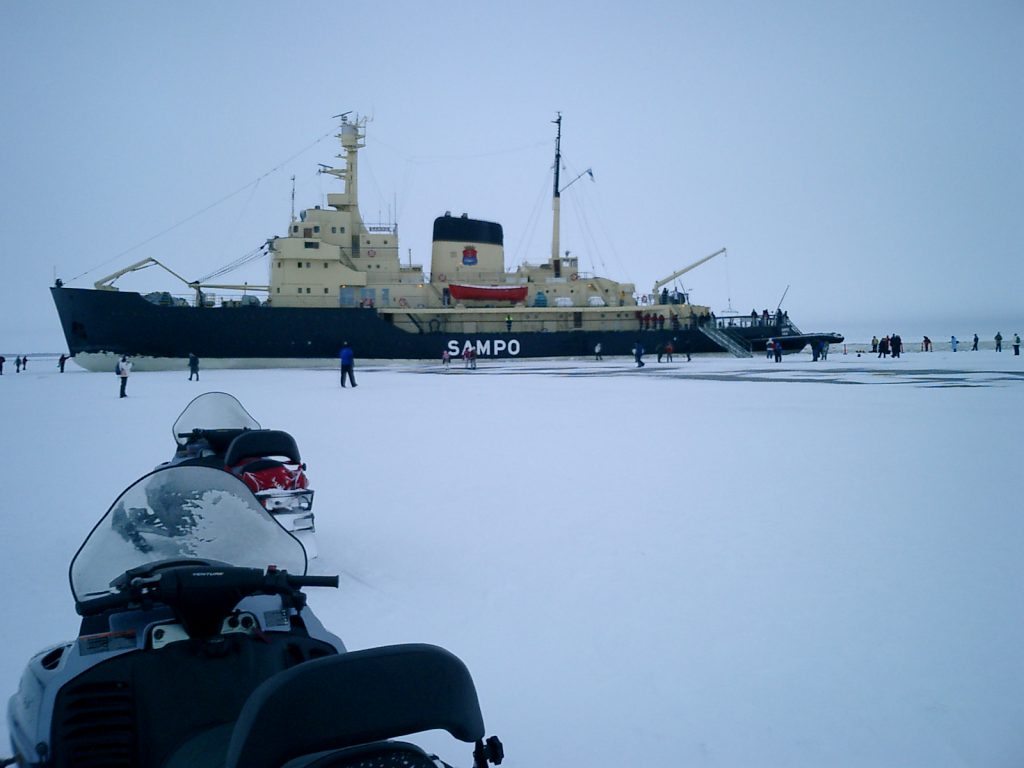 For other passengers, it was just the beginning as they ventured off to the snowmobiles waiting for them a few hundred meters from our stop.
Water seems to take on a whole other dimension when it is a frozen sea supporting people, snowmobiles, and still have a ship able to navigate it.
Iced up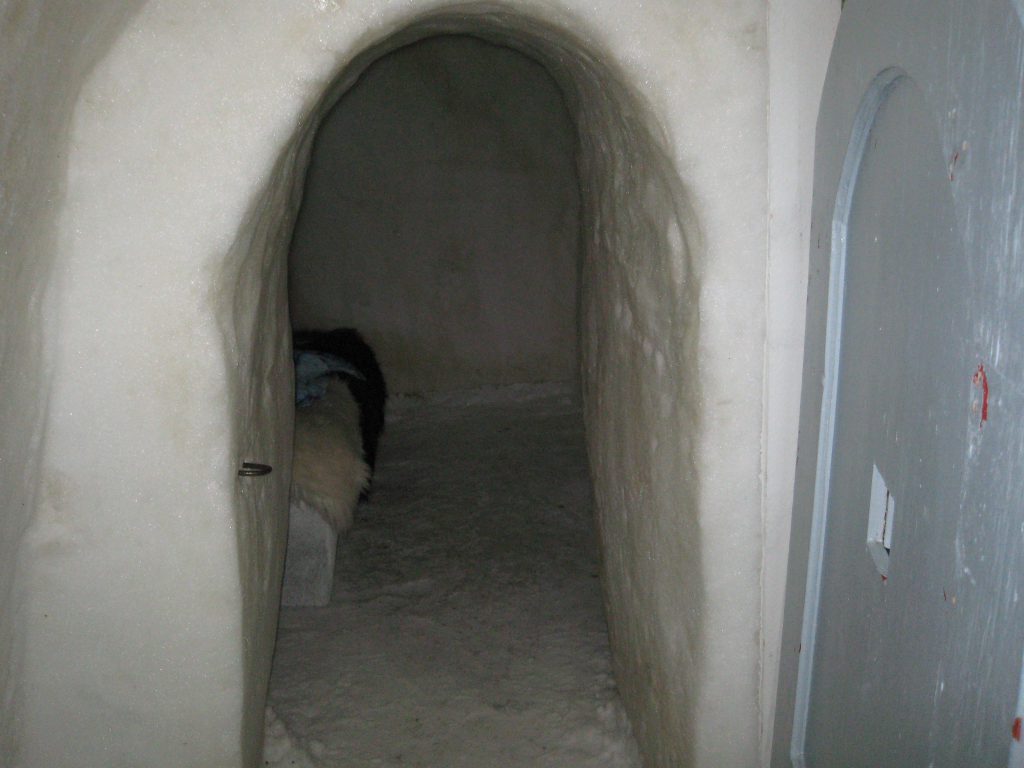 The Ice Hotel is the venue that put Kemi on the map of world tourism, completely rebuilt with ice each year, did I mention that everything is ice.
As you walk into the hotel, various exhibits of art and jewellery are on display in the Icey lobby. Some quite fantastic, making you forget that you are surrounded by the stuff.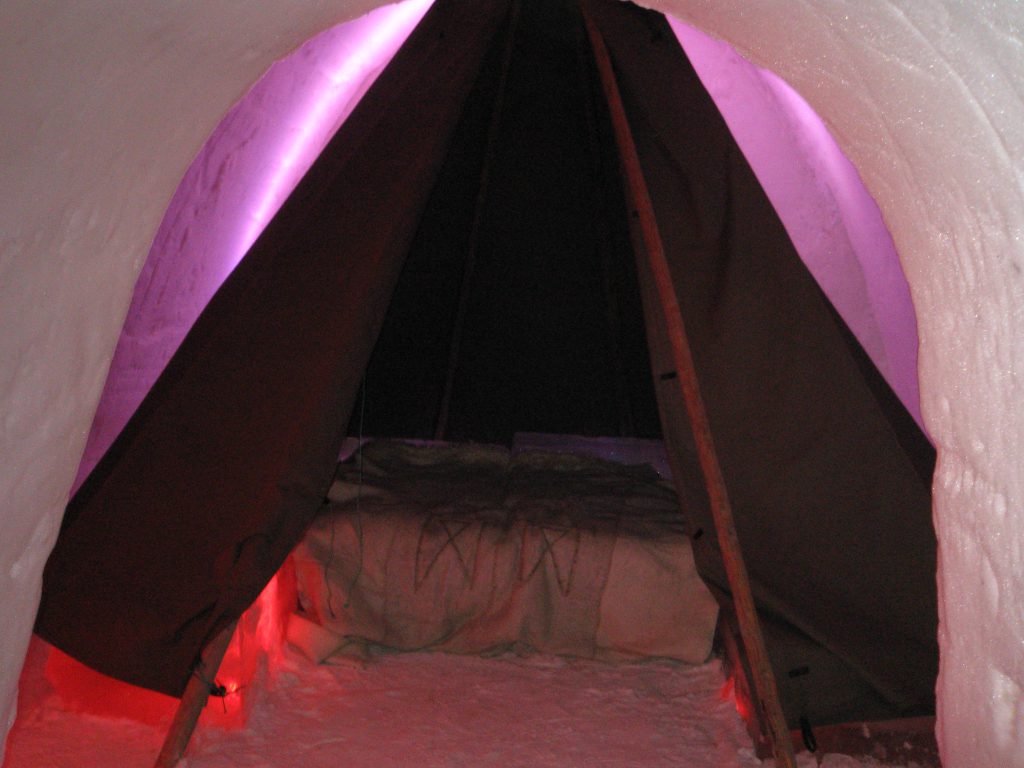 You can also peak into the bedrooms that would make some feel a little claustrophobic. We had a nice warm hotel down the road, but there are brave individuals willing to sleep in an ice room on an ice-bed for the night.
The ice-beds are covered in a sheet of acrylic and thick insulation, to stop it from melting from a warm body lying on it.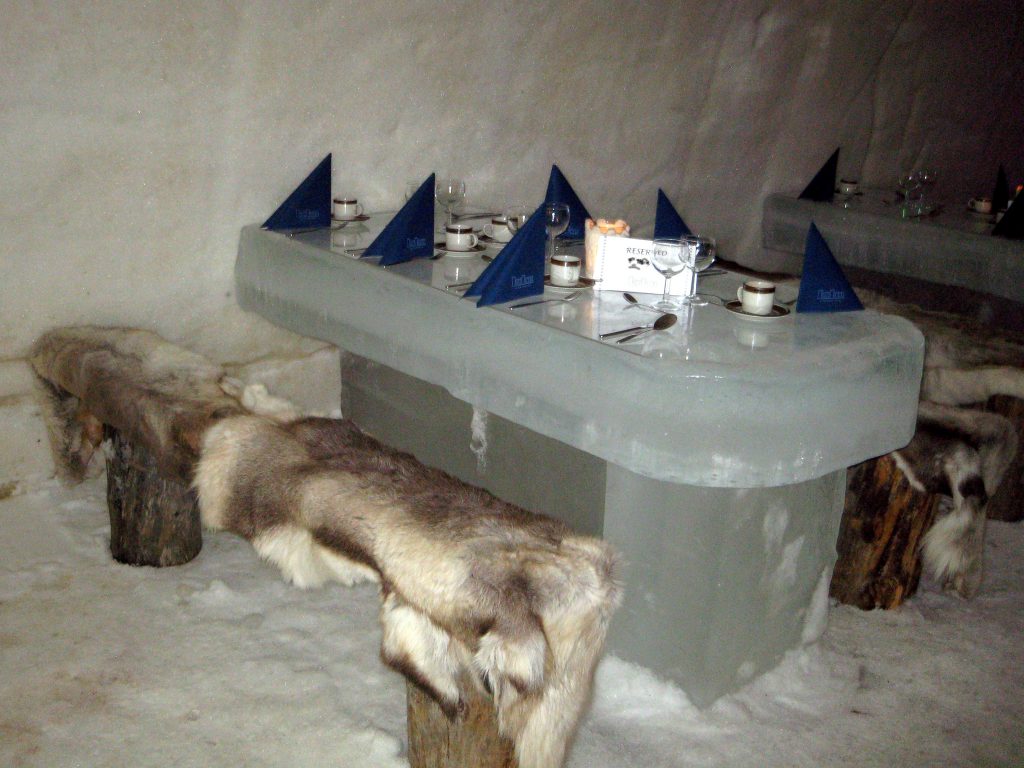 Everything is ice, the shot glasses, the dining tables, and as you would expect it is freezing. The dining hall was a decent size and we had an ice-table for 6 of us, very plush with an acrylic top to stop the melting ice making your sleeves wet.
The underside had started melting by the time we left, so if you go, cover your crotch with a plastic bag. The place warmed up considerably as the room filled up and oddly enough, as the alcohol started to flow, we stopped caring.
We had a great time, the food and service were great, and all in such a bizarre setting.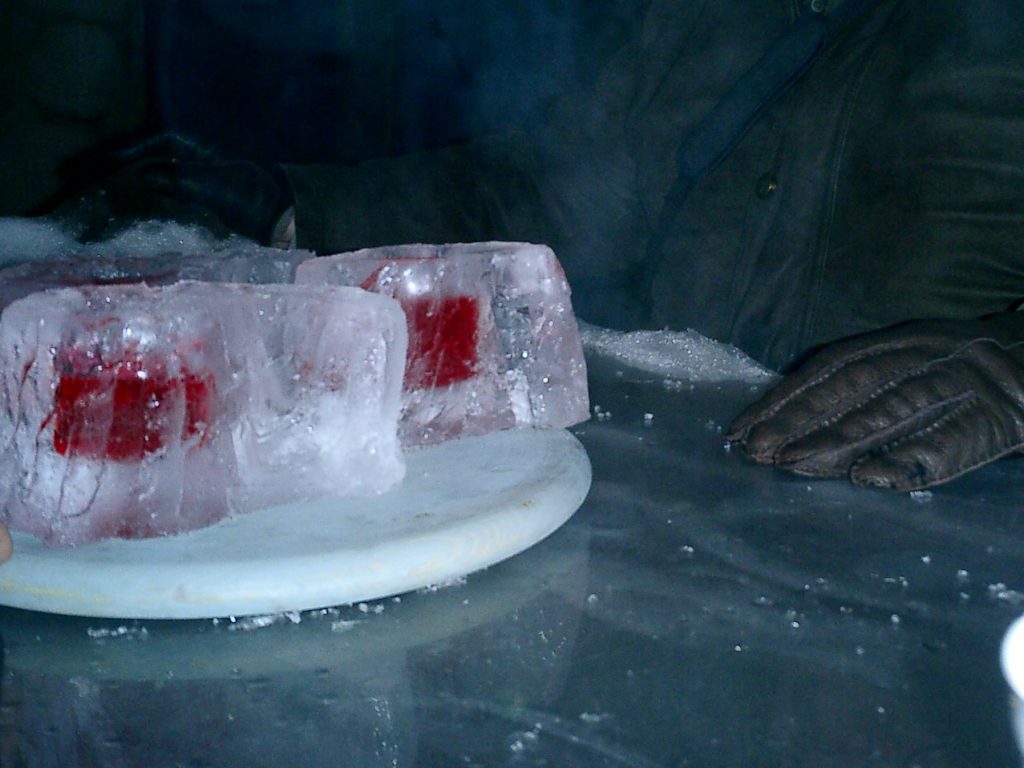 Conclusion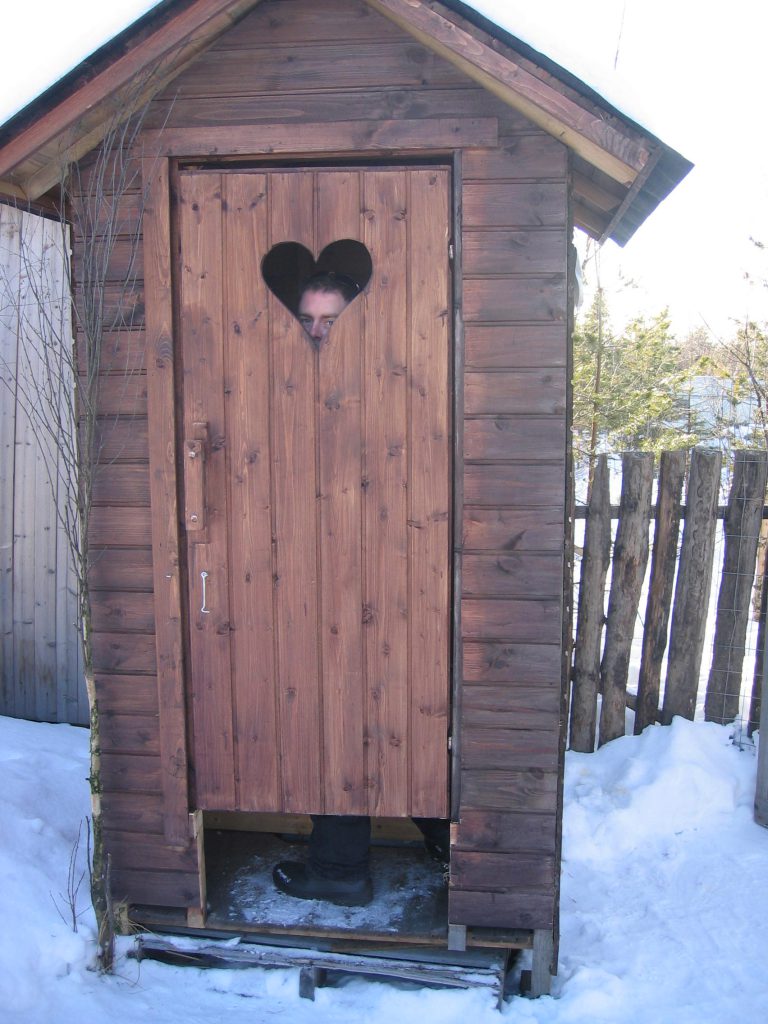 You know that it is going to be cold before you go, it is February in Finland, that is why people go at that time of year. It is wall to wall snow, ice, and winter sports.
Amazing to see and for a first-timer, I would recommend a combined trip to Kemi and Rovaniemi, they are not far from each other and offer things that are rarely done anywhere else.
The real highlights are walking on the frozen ice and seeing the northern lights. Though to see the lights becomes more likely the further north you travel.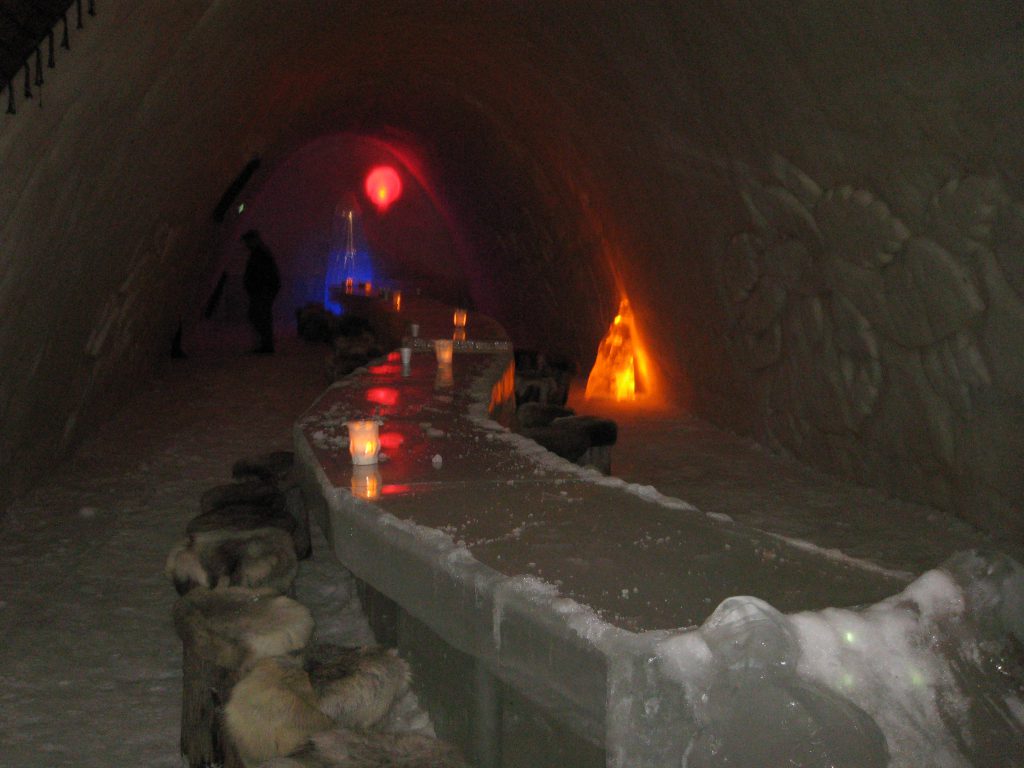 As I have said about the trip to Helsinki in the summer several years later, the people are friendly and direct. When it comes to jumping naked into a frozen river, the Finnish all for it and are more than willing to invite you to get completely shit faced with them, if that is your thing.
Speed freaks, like myself, will love a snowmobile, crazy acceleration and getting to drive a husky or reindeer sledge is a privilege impossible to pass on.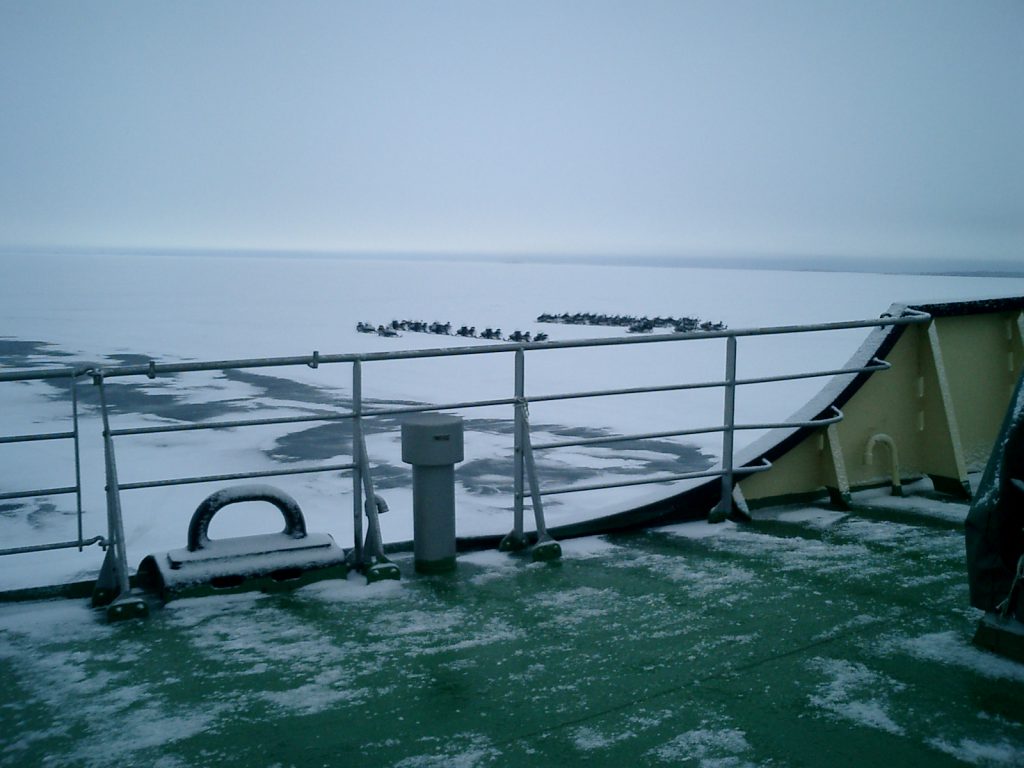 Vegans will suffer, vegetarians will love the arctic char, and meat lovers will not be able to stop eating various reindeer meat dishes. Taking you own winter gear is a little redundant, winter sports venues supply full ski suits and gloves.
Sunglasses are recommended, they double up as eye warmers, or use snow goggles. All of the shops sell climate perfect gear, it is a good place to buy, rather than bringing it over on the flight.
Christmas is magical with kids. Without kids, if you want to be guaranteed the northern lights and options, go at the beginning of February.